TEAM DEVELOPMENT and LEADERSHIP COACHING

_
At New Vision Coaching I partner with you and your team to raise your game. My boutique team development and leadership coaching helps find the best version of you and your team for ultimate success. I focus on a strength-based approach with each of my clients, and am passionate about identifying ways they can maximize every area of their work life. With my curious and inquisitive approach, we will explore, learn, and laugh together. I'll listen to you with full focus, helping to identify themes,passion areas, and conflict in your work.
Do you need help in building your team toward high performance? Are you searching to discover your leadership brand and culture? With any vision, our partnership can help you put a plan in place to make it a reality.
My specialties:

Teams striving to work together toward high performance;

Leaders in Transition
My Ideal Clients
I have come to recognize that clients with the following characteristics do very well with me:
* Have a creative, innovative spirit and are always open to a new way of thinking
* Are willing to have open, direct conversations about their goals and their opportunities, without the need to "sugar coat". They are open to change and willing to explore the boundaries of their comfort zone to work through areas of discomfort, challenge, and difficulty
*
Are motivated to recognize that in addition to running their business, they must equally lead themselves and the people around them
* Know that they don't have all the answers, but are willing to be resourceful to figure it out
* Are truly committed to taking their business to the next level. They don't want to talk about it or think about doing it. They are ready to work to make it happen.
Team and Leadership
Coaching allows you and your team the time take a breath, reflect, re-connect, and re-focus your experience and wisdom to create the next step forward.
Vision. Plan. Action. Let's make it happen.
---
What coaching can do for you

_
_
* Simplify your life and develop new skills
* Rediscover your passions
* Make decisions easier with more clarity
* Help identify your goals and work toward them
*
Be more effective (and creative!)
* Enhance personal and business relationships
* Develop organizational skills
* Find balance between career and life
---
What is Team and Leadership Coaching?


Identifying your strengths as an individual and team

Goal setting

Forward thinking

Exploring a vision

Empowering your self-knowledge to find solutions

Planning for action

What it isn't


Digging into the past

Therapy

for the individual and team

Deep diagnosis into the "why"

Predetermined and cookie cutter solutions
Powered by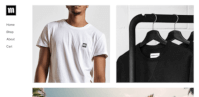 Create your own unique website with customizable templates.